Allan-Orthopédie
Béatrice Allanic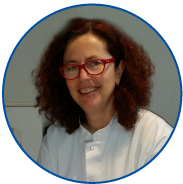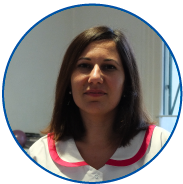 Kinésithérapeute-ergothérapeuthe-orthèsiste spécialiste de la main
Kinésithérapeute -Thérapie fonctionnelle - Thérapie respiratoire adulte et enfant -Prophylaxie - Physiothérapie
Physiotherapist and occupational therapist
Thérapie fonctionnelle et rééducation respiratoire pour les adultes et les enfants.
10 month of internship in United States with diferents handtherapist
Spécialiste en kinésithérapie neurologique
1 year in London for made to measure orthesis
Diplomée de l'Université de Craiova (Roumanie)
More on Linkedin ...
Participate to congresses
More on Linkedin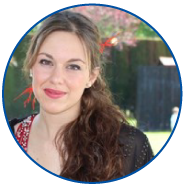 Kinésithérapeute du membre supérieur et de la main
Formation et pratique d'1 an à l'hôpital Severo Ochoa (Madrid) en kinésithérapie de la main et du sport : kinesio-taping, electrostimulation, techniques myo-faciales.
Diplome grado en Fisioterapia, Universidad Rey Juan Carlos (Madrid, Espagne).
Langue: espagnol, italien, anglais, français parlés couramment.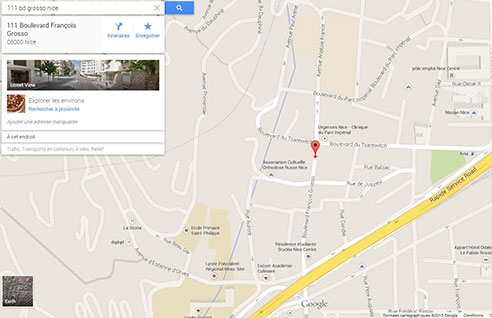 Find us in Nice / Our schedule.



Located close to the city center, near russian chucrch and near the Parc Impérial clinic
at 111 Bd. François Grosso, 06000 Nice.
Schedule : from monday to friday : 8h to 18h
To come :
+ By car : park at parking « Palmeira » , 47 Rue St Philippe.
+ By tramway : T2 – arrêt Alsace-Lorraine.
+ By bus : take line n°11, 64,70,71 et 75 – Tzarewitch stop.
+ By train : stop at « Nice Ville » station.
+ By train des pignes : stop at Parc Impérial station.